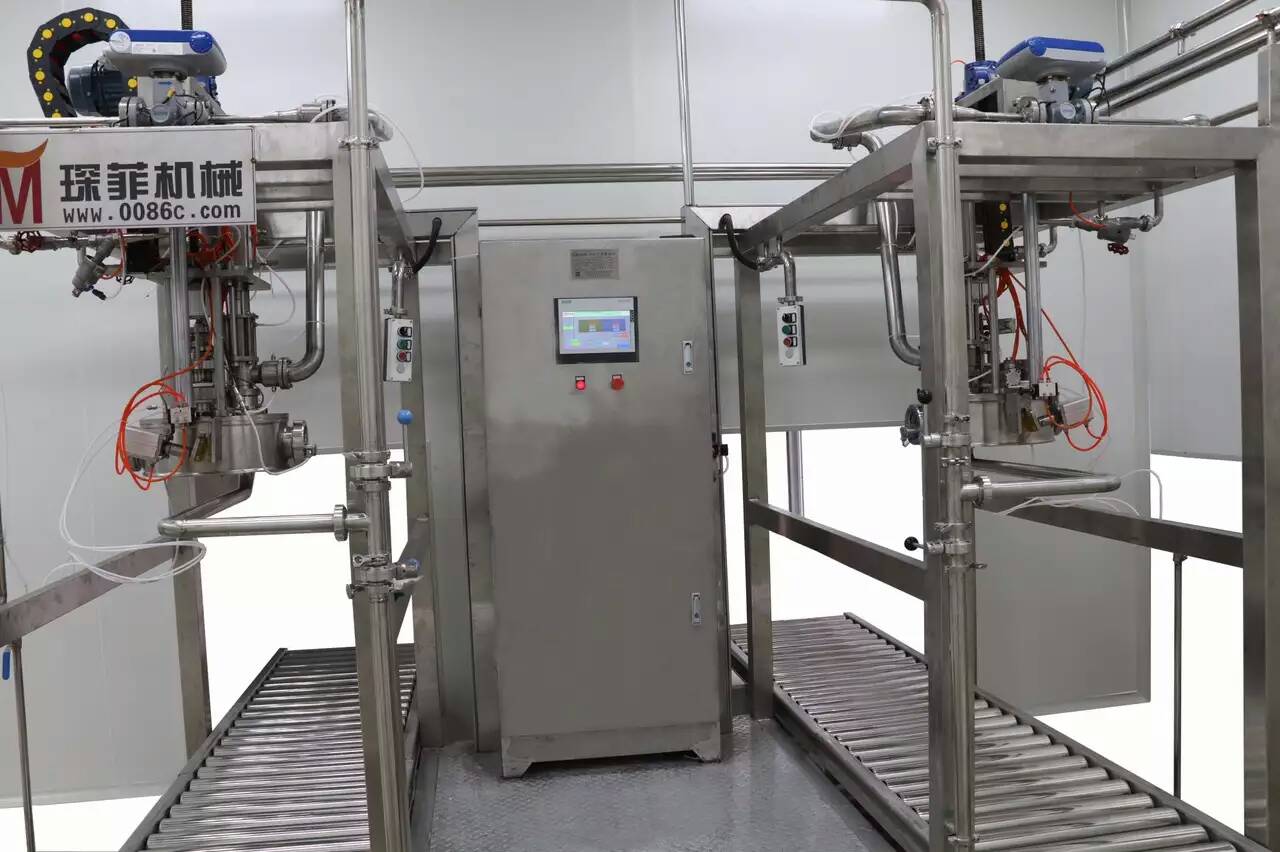 Application
Widely used in fruit juice, fruit pulp and jam for liquid food aseptic packaging.
Description
Automatic aseptic filling machine is specially designed for large capacity filling. It occupies less areas, works stably and operates conveniently. Using Aseptic filling machine Food can be stored for more than one year at room temperature, which reduces the low temperature refrigerating transportation costs and risks.(concentrated juice and jam can be saved for more than 2 years at room temperature.)
Aseptic filling machine can be directly connected to the sterilizer, direct filling the product after UHT sterilization into the aseptic bags. Aseptic aluminum plastic compound multi-layer bags can effectively isolate sunshine and oxygen and maximize the guarantee product quality.
Temperature control system automatically adjusts the room temperature and the steam jet method is used for the sterilization for the bag mouth and filling room.
Structure
1. The filling head (single or double)
2. High precision electronic scale/mass flowmeter
3. The control cabinet, stainless steel electric components and touch screen HMI in electric control cabinet
4. The roller conveyor
Features
1. The main structure is SUS304 stainless steel material
2. Provide a wide range of security measures (position control, measuring control, temperature control), to prevent the mechanical damage
3. The mirror surface welding technology ensures smooth welding and reduces product residues
4. The product valve and filling head movement part adopts steam barrier protection, filling chamber adopts steam sterilization
5. Adopt programmable controller to realize automatic equipment operation
Technical Parameter
| | | |
| --- | --- | --- |
| Model | CFM-GZJ-1(Single-head) | CFM-GZJ-2 (Double-head) |
| Capacity(L/H) | 1000-3000 | 4000-8000 |
| Power(kw) | 1 | 1 |
| Steam Consumption(0.1mpa)(kg/h) | 20 | 40 |
| Condensed Air Consumption(8kg/cm2) | 20 | 40 |
| Max Weighing Range(kg) | 2000 | 2000 |
| Weighing Tolerance | ±1% | ±1% |
| Machine size(mm) | 2500*2000*2500 | 3700*2000*2500 |