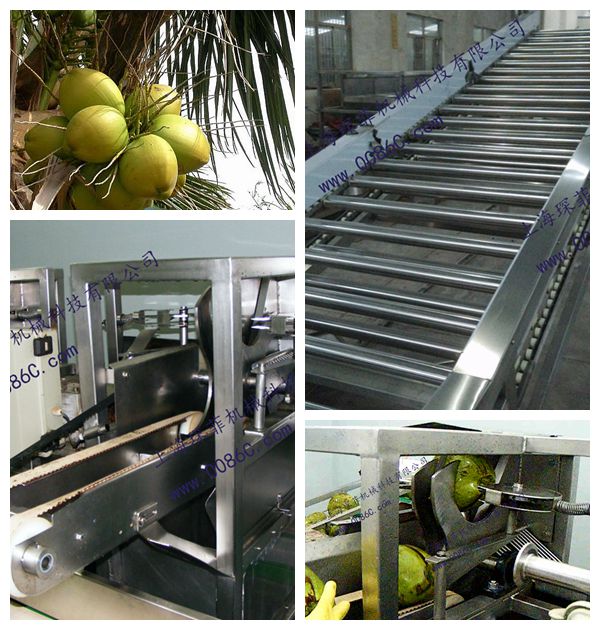 Shanghai ChenFei Machinery Technology Co.,Ltd offers turnkey project for coconut process, could produce multiple products: coconut water, desiccated coconut, coconut milk, coconut powder.
Coconut washing machine
Applicable to wash coconut after paring by high pressure water pump and air blower to guarantee the cleanliness. Also with elevator to connect with next equipment conveniently. It could be designed with coiled tube for heating (take blanching function)
Coconut grinding machine
Applicable to grind coconut meat into 2-3mm even particle, which could work for desiccated coconut drying, and ready for extracting to milk.
Coconut squeezing machine
Applicable to extract coconut meat into milk under screw structure, highly improve the press yield , easy for operation and maintenance.
Blending System
With ingredient for mixing, improve the taste, and prepare for spray drying. Match with CIP system for high sanitary.
Homogenizer
High pressure, to better emulsify milk, prevent separated layer by long time setting and improve the quality.

Spray Dryer
To apply milk powder, whey coffee powder, coffee mates, non-dairy creamer, proteins, beverage etc heat sensitive products.
Packing :
Coconut water: by 500ml PET/glass
Desiccated coconut: for 25kgs by bag filling
Coconut milk: 200L by aseptic bag in drum
Coconut powder: for 25kgs by bag filling